17 Biblical Principles of Success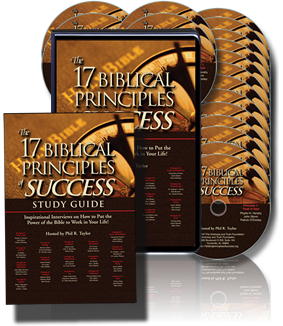 You need to check out my newest product! This audio package contains more than 14 hours of wisdom and godly counsel from over 50 successful men and women. If you want help applying Scripture to your life and business, this is the product for you!
Click Here for More Info!
Christian Faith at Work Resource Kit
When I first started attempting to leverage my business for eternal returns, I was at a loss for the kind of resources I could put to immediate use. This page is my way of providing you with some of these kinds of resources.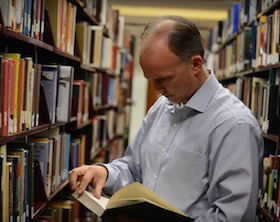 I've gathered more than 30 resources to help you integrate your faith into your business — and I'm giving them to you for FREE.
Just enter your first name and email below to immediately access the following:
How the Kit Helps You
Ready-to-use templates for life planning, strategic planning, and employee engagement.
Accessible articles and
devotionals for use with you employees, customers, vendors, etc.
100% free — no cost or obligation.
More resources added every month!
Your email will not be sold or shared. I'll only keep you updated about additional resources as they are added and opportunities to help you integrate your faith into your business. If you need any assistance or have ideas for resources you could use, please contact me here.[et_bloom_inline optin_id="optin_4″]
My Recommended Reading List
Business

Loving Monday: Succeeding in Business Without Selling Your Soul
by John Beckett
Instead of grinding it out until Friday and living only for weekends, a successful Ohio manufacturing executive has seen how his work can be filled with meaning and purpose by integrating his work and beliefs. Beckett brings all of life together: work, belief, value, character, relationship, truth, worship and joy. The result is employees who feel valued, enjoy their work, work hard and are successful at what they do.
---

Good to Great: Why Some Companies Make the Leap… and Others Don't
by Jim Collins
Collins that aims to describe how companies transition from being average companies to great companies and how companies can fail to make the transition. Peppered with dozens of stories and examples from the great and not so great, the book offers a well-reasoned road map to excellence that any organization would do well to consider.
---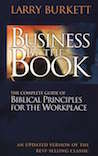 Business by the Book: Biblical Principles for the Workplace
by Larry Burkett
What would happen if you made your business decisions by the BOOK? The bestselling Business by the Book offers radical principles of business Management that go beyond the Ten Commandments and other biblical maxims. Business by the Book is a step-by-step presentation of how businesses should be run according to the Creator of all management rules.
---

God is My CEO: Following God's Principles in a Bottom-Line World
by Larry Julian
Will money or morality emerge victorious in the war zone of work skirmishes? Julian, with seasoned experience as a leadership management consultant for companies such as 3M, Honeywell, AT&T and General Mills, provides solid answers for this troubling dilemma. Many leaders, whether newly indoctrinated to the world of business or veteran executives, will find tools for the trade in this excellent guidebook to living out one's faith in a ruthless "bottom-line" world.
---

Doing Business by the Good Book
by David Steward
Jesus' teachings were not meant to be spoken only on Sunday, writes Steward, CEO of World Wide Technology Inc., the world's largest African-American-owned company. Rather, those teachings were meant to be implemented everywhere, including the workplace. In this book, Steward shares 52 biblical principles in short, easy-to-read chapters that can be digested once a week for a full year or devoured in one sitting.
---

R.G. Letourneau: Mover of Men and Mountains
by R.G. LeTourneau
Despite early failures, R. G. LeTourneau rose to eminence in the competitive world of manufacturing and construction. Although his competitors thought him insane, history has proved that his inventive genius was decades ahead of its time. His combination of enterprise and Christian commitment led to his sponsoring many works involving missions and education. Through a lifetime of business ventures, this engineering genius put faith into action and reaped big rewards.
---
Christian Life
In His Steps


by Charles Sheldon
Rev. Henry Maxwell, not fully realizing the implications of what lay ahead of him, repeated his astounding proposition, "I want volunteers from First Church who will pledge themselves, earnestly and honestly, for an entire year, not to do anything without first asking the question, "What would Jesus do?" Maxwell never dreamed that among those who responded would be the most influential members of his congregation. But together they pledged themselves to a new step of faith that would change, not just a handful of people, but an entire town – for good.
---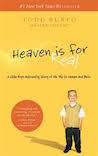 Heaven Is for Real 
by Todd Burpo
Heaven Is for Real is the true story of the four-year old son of a small town Nebraska pastor who during emergency surgery slips from consciousness and enters heaven. He survives and begins talking about being able to look down and see the doctor operating and his dad praying in the waiting room. The family didn't know what to believe but soon the evidence was clear. Told by the father, but often in Colton's own words, the disarmingly simple message is heaven is a real place, Jesus really loves children, and be ready, there is a coming last battle.
---
History / Biography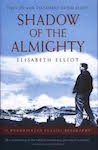 Shadow of the Almighty: The Life and Testament of Jim Elliot
by Elisabeth Elliot
This is the account of the martyrdom of Jim Elliot and four other misisonaries at the hands of the Auca Indians in Ecuador. Elisabeth Elliot makes full use of Jim's rich and revealing diaries to expose the roots of what makes a person at the threshold of life commit his very being to a God who he felt might call him to death at any time. Elisabeth Elliot gives us the vivid details of a life "hid with Christ in God" and creates a portrait of a figure that continues to inspire many.
---

Tortured for Christ
by Richard Wurmbrand
Richard Wurmbrand endured months of solitary confinement, years of periodic physical torture, constant suffering from hunger and cold, the anguish of brainwashing and mental cruelty. His captors lied to his wife, saying he was dead. Yet he went on to tell the West the truth about Christianity behind the Iron Curtain. Millions of people have been touched by this story.
---

Amazing Grace: William Wilberforce & the Heroic Campaign to End Slavery
by Eric Metaxas
William Wilberforce electrified Parliament in his early years. Had Wilberforce continued along this path, he might well have succeeded William Pitt the Younger as Prime Minister. Metaxas documents a powerful change to Wilberforce. Through a serious and intelligent conversion to Christianity, Wilberforce's life was forever altered. His heart was changed … to God and humanity. He brought his faith to bear on politics … as controversial in his day as in ours.
---
Productivity

Getting Things Done: The Art of Stress-Free Productivity
by David Allen
Allen provides tips, techniques, and tricks for implementation of his workflow management plan, which has two basic components: capture all the things that need to get done into a workable, dependable system; and discipline oneself to make front-end decisions with an action plan for all inputs into that system. In short, do it (quickly), delegate it (appropriately), or defer it.
---
[et_bloom_inline optin_id=optin_3]