This post on having an eternal perspective is the first in a series of posts that come from the material I recently used in a presentation I made to a small group of Christian business owners and leaders in Chandigarh, India.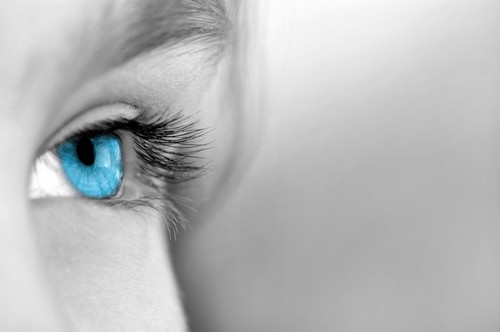 The focus of this material is also the focus of this blog – God's call for us to run our businesses as a platform for Christian ministry. Hopefully, after reading this series, you will agree that it is God's will that we run His businesses as stewards with an eternal perspective. You should also have a better understanding of what this looks like in today's marketplace.
Focus on Scripture
For the next minute or two, I want you to forget about work, business, etc. and concentrate instead on the Scripture I will highlight below. This post will have the greatest impact on you if you will read each passage in full as you go. If you need to come back to this later to do that, so be it.
However, if you are like me, you will likely never come back to this. You will put it off repeatedly and then finally delete it. If that is the case, please stop now and take the time to do it right.
We Must Have An Eternal Perspective
Let's start with these passages below. You can follow along in your Bible or just click on the Scripture links.
From these verses, it is crystal clear that as humans, our life is extremely short. The Psalmist calls our life a vapor. Job calls it a shadow that does not last.
Question # 1 – Do you TRULY BELIEVE that our lives are short and not guaranteed?
Surviving The Fire
Next, let's read the following passages:
It is easy to see from these verses that a day is coming when everything on earth will be tested by fire. Only those things we have done that survive this fire will bring us reward. Everything else will burn.
Even between now and that day, we can expect rust, moths, and thieves to destroy or steal anything temporary we possess. Nothing we think we own today is guaranteed to survive intact for our entire lives, much less for eternity. It is all subject to the elements or theft.
Question # 2 – Do you TRULY BELIEVE that all of your earthly possessions will deteriorate and eventually be destroyed on this side of eternity?
Laying Up Treasure
Finally, take a look at these verses:
In these verses, God promises us that we can store treasure in heaven that will survive the fire. He promises that, in effect, we can make deposits into an eternal savings account for future use! The only requirement is that we understand the difference between temporal and eternal value.
Question # 3 – Do you TRULY BELIEVE that we can store treasure in heaven through our actions here on earth?
Summing Up The Eternal Perspective
I want you to read back over the three questions listed above. If you answered any of these questions with a "No," then I recommend you do further study on the infallibility of Scripture. You are certainly welcome to disagree, but, if so, the rest of this post will pretty much be meaningless to you.
IF, and I mean only IF, you answered "Yes" to all three of these questions, then I want you to answer two final questions.
Final Question #1 – Does your personal life (decisions, actions, focus) reflect the fact that you believe these three truths?
Final Question #2 – Does your business life (decisions, actions, focus) reflect the fact that you believe these three truths?
For a great visual illustration of this idea, watch this Francis Chan video on eternal perspective: