This post about defining marketplace ministry and why it is critical is part of a series of posts that come from the material I recently used to teach a small group of Christian business owners and leaders in Chandigarh, India.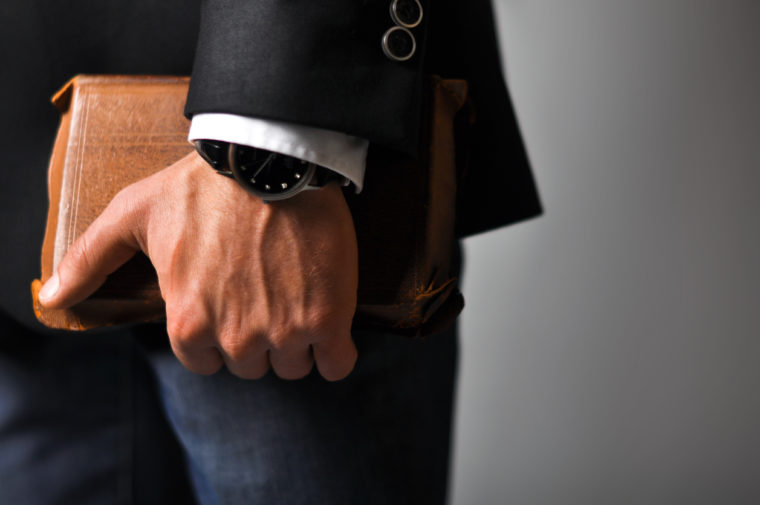 The focus of this material is also the focus of this blog – God's call for us to run our businesses as a platform for Christian ministry. Hopefully, after reading this series, you will agree that it is God's will that we run His businesses as stewards with an eternal perspective. You should also have a better understanding of what this looks like in today's marketplace.
My Story
As I began teaching the group in India about exactly what marketplace ministry looks like, I thought it would be helpful to start with my own story as an example. Hopefully, through reading about my experience, you will get a better picture of what I mean when I talk about marketplace ministry or Christian business.
As the oldest of three sons, I grew up working in the family's automobile business. I always expected to eventually take over my father's business, along with my brothers. About 12 years ago, I was in that very role – running the family business. I was enjoying what I was doing and could easily see it being my lifelong career.
My Awakening
That is precisely when I had a spiritual awakening. Through Bible study and prayer, I began to realize that I was only giving God 1.5 days a week. I was spending the rest of my time thinking about business, profit, and family.
Convicted, I went to my father and explained that I wanted to leave the family business to pursue work that would allow me to give God more of my time in actively living out my faith.
My Desires
I sincerely wanted to bring others to know Jesus, help others in need, teach what I was learning in my Bible studies, and to generally be a great disciple of Jesus. I just felt like I could not accomplish that while giving so much time to the business. So I began praying about how God would establish me in a career that would give me the flexibility to accomplish all He had put in my heart.
His Answer!
The crazy thing? It took nearly two years, but He showed me exactly where I was to accomplish all of this…in the very family business I was trying to give up!
In a brief period of time, God showed me how all of my desires for ministry could be achieved through the business I was already running. I just had to approach this business through His eyes, not the ones I had been using.
My Decision To Stay
I went back to my father and explained my revelation. He fully supported my request to stay in the business and apply this new vision. From that point until now, I have been giving my all to running a Christian business from an eternal perspective. My goal is to accomplish all God laid on my heart, but to do it through our family business.
What IS Marketplace Ministry?
One website defined marketplace ministry as, "The directing of evangelism and other Christian activities toward the secular marketplace." I think the simplest definition is to be a disciple and witness for Christ in and through your work or business. A similar approach is having the attitude of being a full time minister in the workplace.
In a recent post, one of my readers sent me a comment that said my description of a Christian business sounded just like a description of the daily life of a normal Christian. I told him he was right…taking your faith to work should look exactly like what you do with your faith when you are in church or trying to reach others for Jesus outside of work.
Location is the only difference.
Why Is It Critical?
Folks, there are many reasons why marketplace ministry is critical. First of all, in the secular marketplace, the majority of the people you work with are lost and need Jesus. You will interact with many who will never darken the door of a church. Because they are on their own turf in the marketplace, they are relaxed and not spiritually on guard like they would be if you forced them into a church setting.
Not only are they more comfortable, but due to your relationship with them, you can have more influence on them than your pastor can. They trust you. They feel it is his "job" to push them toward God. With you, it is different in their eyes.
So What?
My prayer is that you recognize where God has placed you in business and what He expects as a result of your efforts there. He is not going to grade you on your business success as the world does. Instead, God is looking for the eternal impact you will have as a Christian business owner or leader.
Commit right now to run your business with an eternal perspective. Commit to making an eternal impact on everyone you meet through your business dealings. Commit that you will no longer attempt to separate your business life from your spiritual life – instead acknowledging they are one and the same!
What is your view of marketplace ministry and Christian business?
Do you see the opportunity for your eternal impact in the marketplace?
Where are you on the path toward marketplace ministry?