I received a critical, but motivating comment on a recent post I shared on LinkedIn. The comment basically stated that my post "Have You Attended Your Own Funeral?" had been long on theory and short on concrete examples. Instead of discussing the idea of dying to self in the business world, I was asked to give examples of what it would look like from the outside. I think the commenter was right on target!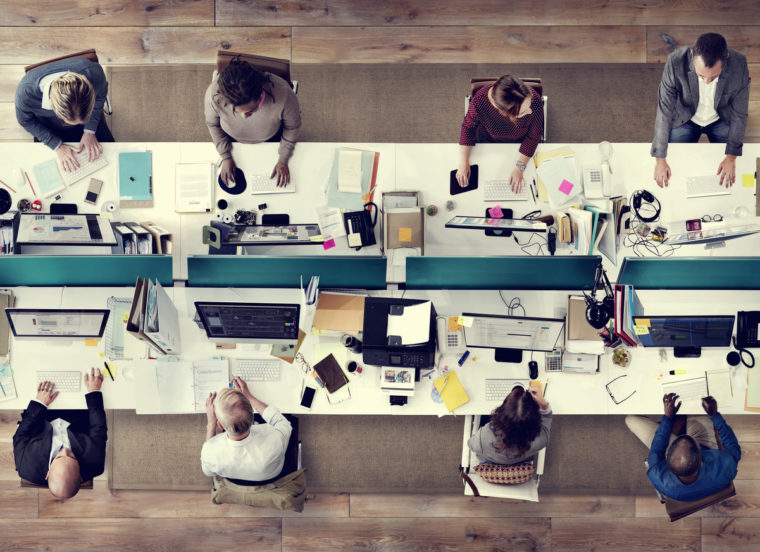 In fact, one of my main focuses for this blog has been to write as the one in the trenches DOING ministry in business, not the one on the sidelines TALKING about it. Of course, sometimes my mind wanders and I drift to lessons I am learning (or re-learning!) and I forget to flesh them out with specific examples. I am glad I was called out this time!
As a result, I will make an effort over the next several posts to do exactly that. I will attempt to give you examples of what a Christian business leader should see if he or she has died to self and is living out a life of ministry in business.
Take note that my examples will not be perfect. They will not cover everything. At the same time, they should give you a starting point to determine how your own evidence stacks up. We are each going to experience our call to ministry in different ways, but I hope you will find that some of these examples resonate with you.
In an effort to keep it simple today, I have put together a quick list of things your employees really want to hear you say. Sure, these could also be true of a business leader that is NOT a Christian, but that is not the point. The point is that the business leader who has died to self is no longer focused on their own self, but on others.
Employee Engagement
If you are focused on them, then the list below should be familiar to you – and you should be noticing a healthy level of employee engagement. As you read through it, ask yourself if you are saying these things to your employees on a regular basis. If not, why aren't you?
This is certainly not an exhaustive list, but I think it is a good start toward a top 10. Read through the list and then let me know what you would add or change.
1. "I care."
Your employees or team members are not going to care how much you know until they know how much you care. You can have the greatest information, tips, and techniques for how they can get better at their jobs. You can have all the desire in the world to teach them how to do their jobs. But until they know you care, they will not hear you like you want them to.
Of course, just telling them that you care is not enough either. To gain true (and enduring) employee engagement, you must show them that you really mean it! This obviously can come in many forms. It can also be abused. Regardless, it is critical that you figure out how to communicate your concern for them if you want full engagement from them. Without doing so, you may get their time, but you will never get their heart!
2. "I have these expectations."
One of the worst things we can do as business leaders is to set expectations for our employees without communicating those expectations to them! You may think you have done this in the past or that they should just know what you expect. If this is the case, you are missing it. We all need to know what is expected of us in all areas of our lives. This is especially true of our work.
Your employees are no different. If you want them to reach certain goals, make those goals clear to them. If you expect certain behaviors, then describe those behaviors and give examples. Get them to play these descriptions back to you so everyone is clear on what is expected. Ignoring this simply leads to frustration on both sides.
3. "Good job."
Why is it so hard for some of us to praise someone for a job well done? For some (incredibly misguided) reason, too many of us think our employees will get an inflated feeling of importance if we tell them they did well at something. We think they will ask for a raise or promotion just because we said something positive about their performance.
The truth is that they will look for that…somewhere else…if we do not praise them. Forget the fears you may have about giving them a huge ego with a simple, "Good job!". Step out and try it. Make a habit out of it and see what happens! I think you will be surprised at their response. Employee engagement does not happen without praise and recognition.
4. "I need you. You matter here."
In a similar way to the fears mentioned above, too many business leaders think they will show weakness if they acknowledge to an employee that they are needed and important to the team. Why is that? Do we really think that they will suddenly turn on us and hold us hostage with unreasonable demands? Do we think that the acknowledgment of their importance will put us in a vulnerable position?
What will put you in a vulnerable position is failing to consistently recruit and develop a deep bench. Give attention to this part of your job, but don't fail to tell those on your team that they are important. They want to be a part of something bigger than themselves. Let them know you think they are – that is essential to employee engagement.
5. "This is how to improve."
Our employees need to know what a good job looks like and to be told when they accomplish it. At the same time, they need to know what parts of their jobs are not meeting our expectations and how to grow. You can't just keep telling them that they are not getting it done without also telling them how to get it done.
Granted, some will not get it even when you tell them. Maybe they are not a good fit for the job. There could be many reasons. That is a topic for another post. Regardless, you need to do everything in your power to get through to them on how they can get better. If one method does not work, try another. Just don't expect them to figure it out on their own. You hired them. Employee engagement will increase when you take responsibility for developing them.
Have you said any of these phrases lately?
What would you add to this list?
Do you disagree with anything on this list?