In my last post, I explained how, after 20 years as a Christian, I was convicted of not treating the Bible as God intended – as an instruction book for this life.  This conviction had come through reading a book on a trip to Hawaii and left me eager to start studying my Bible.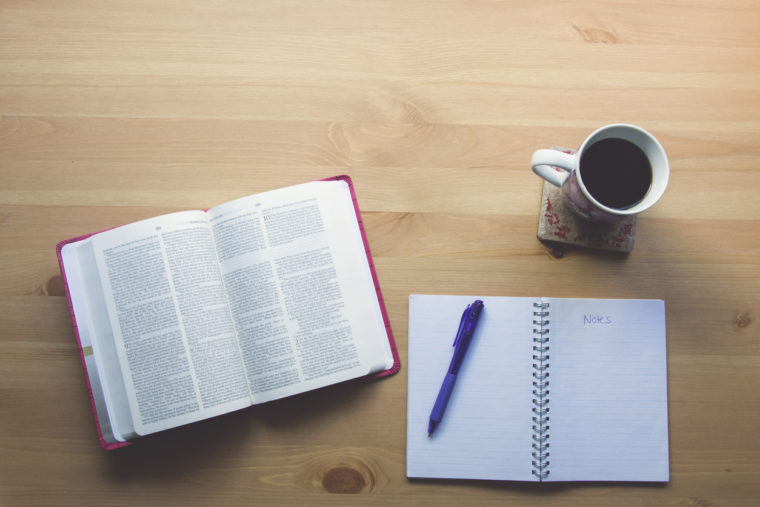 Whether in business or in life, I am an all-or-nothing kind of guy, so I knew I had to jump in feet first.  There was just one problem.  I did not know how or where to jump!
Like many Christians, I had been in Sunday School all of my life and I knew a lot about the Bible.  But I had never studied the Bible.  I had no clue where to start.
The first thing I did was to purchase How To Study The Bible for Yourself.
Using the various tools and methods taught in this book, I quickly learned how to get started. Over the next 12-18 months, I rarely missed a morning of quiet time spent studying my Bible and trying to catch up on what I had been missing.
"I had to learn the importance of His Word and how it relates to my life…"
At the time, I did not fully realize how God was changing me and my focus.  I knew I was enjoying the time, but I did not see what was happening to me.  I just knew I was on the right path.  It was only after six months of consistent daily quiet times that I got my first clue as to what God was doing.  More on that later!
Looking back on that period, I now understand that God was preparing me for so much more!  At the time, I truly could not see where we were going.  I did not need to.  God knew where He was taking me and that is enough.
What I realize now is that He could not take me where He wanted me to go unless I was in a position of submission and eagerness to learn.  I had to learn the importance of His Word and how it relates to my life before He could show me what my life was to be.
What about you?  Are you truly a student of God's Word?  
Are there changes you need to make in this area right now before God can take you to the next step?  
Do you need to commit (or recommit) to a consistent quiet time?
---
Photo by Pureradiancephoto / iStock
Don't Miss a Post
Sign up to receive my blog posts via email and get a FREE copy of my NEW ebook 67 Ways to Integrate Your Faith Into Your Business (Without Being Pushy!). Discover easy-to-implement ways to help you live out your faith beyond Sunday.