This post describes what is probably the toughest change I have ever made to the business.  While the decision to make this change truly was an easy one, the execution of it led me through the worst months in my memory.  Want to know more?  Of course you do!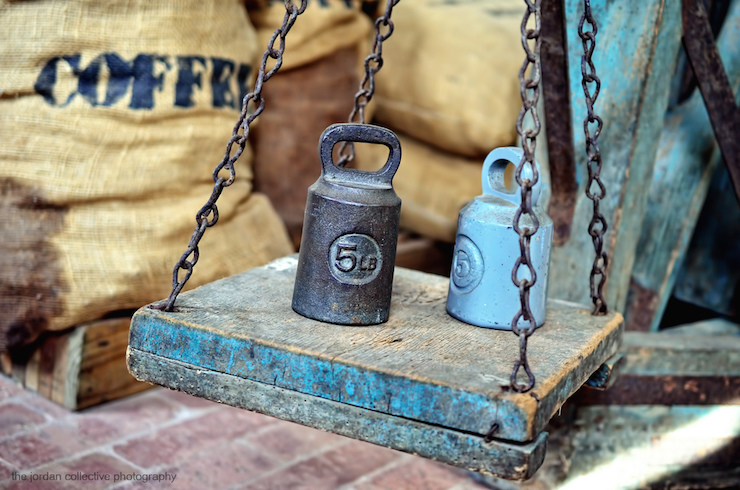 I mentioned two sources of godly wisdom in my last post – the Bible and a book by Larry Burkett, Business by the Book.
In combination, these two sources helped me to lay the foundation upon which I would begin transforming our family business into a Christian business.
Discounting Decisions
It began with Burkett's chapter on Discounting Decisions.  He leads off the chapter with a description of two car deals being negotiated very differently in a typical auto dealership.  One customer was an unsuspecting older lady and the other was a friend of the dealer himself.  You can imagine who got the better deal!
Rather than just giving his own opinion of the problem with the disparity between the two deals, Burkett instead refers to Proverbs.
Differing weights and varying measures – both are detestable to the Lord.

-Proverbs 20:10
After much prayer and seeking godly advice from others I respect, I felt convicted of violating this principle.  I knew God was leading me to make a total change in the way we did business.  Once I had made the initial decision to turn the business over to God, following His leading on something like this was an easy decision.  What I did not know was how difficult that change would be.
Negotiation-Free
I made the decision to move from a traditional, negotiating auto dealership to a completely negotiation-free dealership.  While our business was never the stereotypical shark tank you might see on the news, we did have our share of problem areas that would not pass muster with the Proverbs standard.  If I was going to transform this business into a Christian business, then this had to change.
Over the next two years, we completely overhauled our sales operation and, as a result, suffered loss of profitability, experienced virtually 100% turnover of our staff, and had more sleepless nights than I care to remember.  I have never questioned God more than during this transformation period.  Everything that I had learned through 20+ years in the business was turned upside down.
It took much longer than I expected to make the change and, even seven years later, there are still significant challenges with doing business in this way.  But despite these challenges, I would not do it any other way.  God has proven faithful in leading us through this change.  He continues to bless us in ways that can be measured eternally.
---
Do you apply God's Word to your business?
What results have you seen?
Do all of your business practices line up with Scripture?
---
photo by Cary and Kacey Jordan
Don't Miss a Post
Sign up to receive my blog posts via email and get a FREE copy of my NEW ebook 67 Ways to Integrate Your Faith Into Your Business (Without Being Pushy!). Discover easy-to-implement ways to help you live out your faith beyond Sunday.