Anyone in business knows that having a good name is important.  The reputation of a business can have a significant impact over time.  I have written multiple times about the importance of a good name. The same is true for us as individuals – especially as disciples of Jesus.  What would you do then, if Jesus confronted you about your "good" reputation?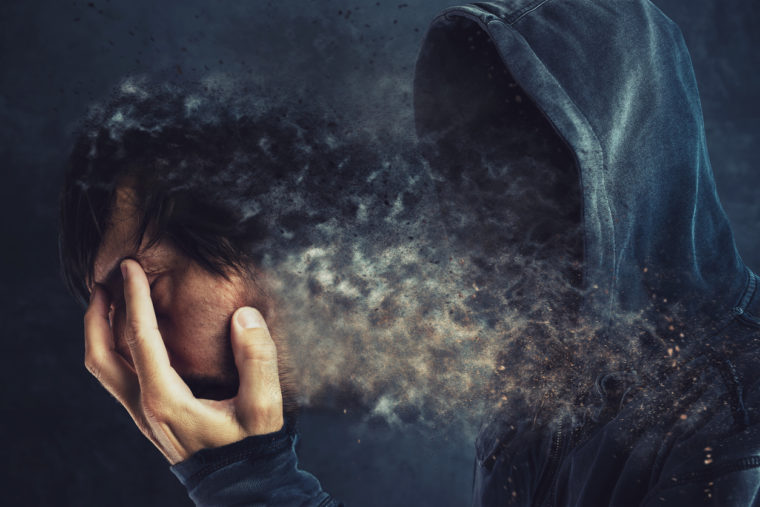 In Revelation 3:1, Jesus did just that with the church in Sardis.  Sardis was a very wealthy city and the church there had a great reputation.  If you were a member there, you would likely have felt good about it.  Unfortunately, there was a serious problem.  Jesus told John to write a letter to this church with a stern rebuke:
I know your deeds; you have a reputation of being alive, but you are dead.

Revelation 3:1
What would you do if Jesus said that to you?  How would you respond?
Applicable to Everyone
Although this rebuke was written to a church, we can still apply His instructions to our own lives, and by extension, our businesses.  If you see yourself as a disciple of Jesus who wants to impact others through your job or business, then you should take some time to think through this idea.
If we read on in Revelation 3, Jesus goes on to give instructions to this church.  It makes sense for us to follow the same instructions as individuals, and then to apply the same ideas to our business.  Let's go through the passage and see how it applies to us.  Pay attention to the three reactions I believe we should have to this passage.
Reaction #1 – Assess!
First of all, Jesus makes it clear in verse 1 that He has assessed the church in Sardis.  He knows their reputation and all that they do.  Apparently, their actions were exemplary and their reputation followed.  Others saw them as "alive," but Jesus' assessment was the opposite.  He said they were actually (mostly) dead.
Where do you stand as an individual in your relationship with Jesus?  Can you point to great "Christian" conduct and activities in your life?  Do you have a reputation as someone "alive"?  Regardless of your reputation, what is the TRUE status of your relationship with Jesus?  Are you close to Him?  Do you recognize His voice and follow His lead daily?
We must stop and take an inventory of our lives.  We cannot point to our actions, but must instead dig into the depths of who we are.  We must step out of our persona and get real with God.  Regardless of what we find, a real relationship cannot happen without this step.
Reaction #2 – Wake Up!
Jesus did not delay in telling the church in Sardis what they were to do.  Immediately after telling them that they were dead, He told them, "Wake up!"  He was not finished with them yet.  He had not given up on them in their relationship with Him, but He did make it clear that something had to change immediately!
Once we have assessed our relationship with Jesus, we must be ready to do the same.  If we find that our relationship has gone stale or that we are no longer listening to His voice for our every decision, then something must change.  We have to wake up and break out of that pattern.
Maybe we have been "dead" for quite a while, maybe for a short period.  Either way, we cannot continue on that path.  Jesus calls us to wake up and listen!
Reaction #3 – Repent!
For the church in Sardis, their instructions were to immediately begin strengthening what little remained that was "alive" in them.  Jesus instructed them to go back to what they had heard and believed at first.  He told them to repent and turn to Him.
You likely already know this, but this world can quickly draw us away from the faith and relationship we first had with Jesus.  We have so many interests that vie for our attention.  We lose sight of our first love!
We cannot allow that to continue once we have assessed and awakened to the "dead" parts of our relationship with Jesus.  Instead, we must go back to that first love.  We must go back to the basics that strengthened our relationship at first – reading and studying His Word, prayer, fellowship, etc.  And we must do it now!
Our Businesses
I know businesses are inanimate and cannot be "Christian" in the sense we use that word.  At the same time, if we desire to leverage our businesses to point others to Jesus, then this pursuit can also "die" over time.  Our passion for this effort can wither.  Like any other relationship or pursuit, it cannot be ignored, even for a short time.
I encourage you to embrace the same three reactions in regards to your business and the impact it is actually having on people.  Actions and activity are not enough.  Reputation is not sufficient.  We must truly be changing lives with our businesses.  Eternal seeds must be planted.
Don't accept anything less.  He won't.
---
Photo by stevanovicigor / iStock