Rule #1 in writing a blog is to stay on topic. I am supposed to pick a category or fairly specific area and focus on it, not straying far from it much (if ever). Today, I am going to break Rule #1 (a little). With Mother's Day just ahead of us, I want to take another look at Proverbs 31 [READ HERE].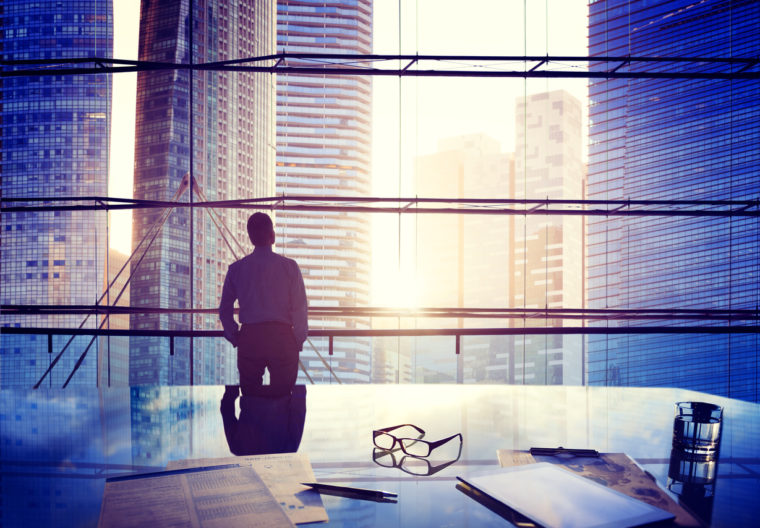 Proverbs 31 Advice
Normally, this passage is taught from the perspective of the wife/mother. In this and my next post, I want to see what it has to say to the husbands and fathers (and maybe a little application in business!). I hope you are willing to give me a little freedom to do this. I promise to return to Christian business after this.
Hopefully, you have read Proverbs 31 before (if not, go now and do so!) and you recognize it as the description of the "perfect" wife and mother. Of course, some people or even organizations these days might argue that it is a sexist or chauvinistic depiction, but I happen to think it is an incredibly insightful illustration of the variety of skills and responsibilities possessed by wives and mothers today.
For Husbands And Fathers?
Assuming you agree, what does it say to the rest of us? What specifically does it say to husbands and fathers? What part should we play in conjunction with a Proverbs 31 woman? Well, I think Proverbs 31 has some specific instructions that are directed at us husbands and fathers.
While Proverbs 31 is not at all an exhaustive set of instructions for us husbands and fathers, I do believe there are a few points of wisdom we can take from it. In fact, I found four (4) pieces of advice I think we would be wise to heed. Let's take a look and see if you agree.
His Heart Trusts Her
The heart of her husband trusts in her,…
Proverbs 31:11
When taught from the perspective of the wife or mother, verse 11 teaches that she is to be trustworthy. For our purposes today, I want to turn that around and use it for advice to husbands and fathers. As a result, I think we are being told that we are to trust in our wives.
Wow, that sounds simple. Maybe so, but are you doing it? Are you really trusting her? Do you second-guess her in situations where you think you should be in control? Do you trust her opinion or intuition when it comes to people you work with or partners you take on?
Healthy Trust
Guys, I am not talking about blind trust here. I am talking about a healthy relationship where she has proven trustworthy (as have you), but you and I still fail to trust in her. Why is that? Do we think we are less of a man if we trust in her in areas where we are unsure?
I don't have the time or space here to list all of the examples where this advice applies, but I think you get the idea. In fact, I believe that if you have read Proverbs 31 and will pray for insight into how this verse applies to you, God is faithful to show you how it applies to you specifically.
I think He can also show you where you could apply this at work. Maybe there are some people that have shown themselves trustworthy over time, but you are still clinging to control or withholding your trust from them for one reason or another. Maybe if you extended them trust, you might just see them blossom! Pray and let Him show you.
He Is Known At The City Gates
Her husband is known at the city gates, where he sits among the elders of the land.
Proverbs 31:23
In the days when this was originally written, the respected men of a town would gather at the city gates. There they would share wisdom, make decisions regarding the welfare, business, safety, etc. of the town. To be "known at the city gates" means you are respected and an honorable citizen of the town.
This verse goes a little further than saying the husband is known there. In this verse, he actually "sits among the elders." This means that the husband is actually one of the most respected men in town. He is trusted to participate in the group of elders as a peer, someone who is part of the leadership of the town.
Not Political!
For us husbands and fathers, I do not believe this means we are all to run for political office. However, I do believe we are to be among the most respected in our communities. Our wives need to know that we will consistently behave in such a way as to earn this respect.
Whether we are business owners, in leadership positions in business, or in some other way involved in the community, we are to act in such a way as to earn the respect of those in our community. We are to do this over a period of years, not just for a season.
This is because this respect is not something that comes quickly. Instead, it is something that we earn over time. It is something that comes from years of making solid Biblical decisions, regardless of the cost to us or our businesses. If our wives know this about us, don't you think it will be easier for them to follow our lead when we need them to the most?
What about our employees or those team members we work with? Do you think it is easier for them to follow us and trust our lead when they know we have acted in such a way over years so as to earn the respect of the community? I think this advice can benefit us in many settings!
To Be Continued…
That is all the space I have today. Join me for the next post as I give you the last two pieces of advice from Proverbs 31. If you are really interested, maybe you can read ahead in Proverbs 31 and see if you see the same advice I see!
Are either of these points on target with you?
Where do you struggle with this advice?
What action step(s) do you need to take?
---
Photo by Rawpixel / iStock