As I said in my last post, God got my attention over ten years ago and changed the trajectory of my life. He made it clear that I was to begin working toward a vision of using our business as a platform for Christian ministry. From the beginning of this journey, my motives have been to do just that. My goal has been to one day hear, "Well done, good and faithful servant."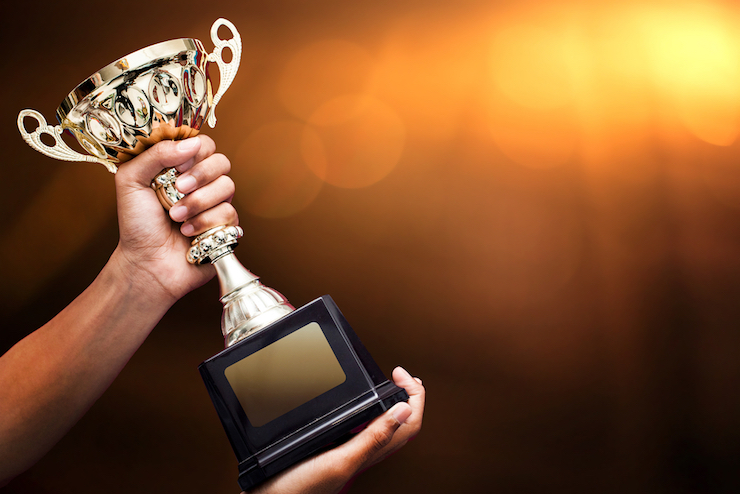 Lessons From David
In my last post, we discussed how sometimes God uses us to sow seeds and sometimes we are the one reaping the harvest. We looked at how King David had envisioned building a great temple for God, but had his plan rejected by God (2 Samuel 7:1-29). Instead, we read that God wanted Solomon to build the temple.
As we read this story, we need to dig in a little in order to learn several lessons from it. These lessons can help us to avoid the problem-thinking that comes with having our plans rejected. If we will dig into this story about David and the temple, I believe we will learn three lessons.
The first, mentioned earlier, is that it is up to God how He wants to use us. We may be like David in that we are used to gather the materials for the temple. We may be used like Solomon to build the temple. Neither role is greater than the other. Both are critical to the overall plan of God.
Check Our Motives
The second lesson we can learn from this story is to check our motives. While we may say we want to do great things for God, in many cases our motives are less than pure. I am sure you know what I mean.
While this is certainly not true off all preachers on TV, it is clear that the motives of some are simply for the fame and wealth that comes with a huge ministry. Not unlike the Pharisees, image is more important to them than the actual ministry being done.
Ministry Motives
Before we get too comfortable shooting at those in the limelight, lets turn our eyes to the mirror. Think about ministry opportunities that come our way and the motives that could be attached.
Maybe we get an opportunity to give to a sizable amount of money to a local ministry and our first thought is to market the act, reflecting our business' generosity. I am not saying that the marketing itself is wrong, but rather the motive behind it – fame and respect.
Another example might be that we are given the chance to be interviewed by the newspaper in regards to something we are doing in ministry. I cannot imagine that accepting this interview is in any way a sin…unless our motive is anything other than pure.
The same could be said for seeking leadership positions in the church or local community organizations. If the motive is for eternal impact, then we should proceed. If it is for our renown, then we retreat!
David's Motives
Let's look at David in his attempt to build the temple for God (2 Samuel 7:1-29). While there is no way to be certain of his motives, there are several clues we can combine in order to make an educated guess.
First, there is no mention of alternative motives. In many cases in the Bible, we are told clearly of the main character's motives. In this case, there is no mention of them.
Second, we can look at David's prayer immediately after hearing that his plan was rejected. All we see in this prayer is complete humility, submission, and heartfelt thanks to God. Rather than focusing on what God has told him he cannot have, David concentrates on what God has already done as well as what He has promised to do.
If there were impure motives in David's heart, don't you think that would come out in his prayer? Can't you hear him praying like we do at times…"Why didn't that happen God? Why did that door close? I don't understand!"
As it is, I cannot find a single indication of anything other than a pure motive in David's heart for building the temple. To me, this story only solidifies God's assessment of David back in 1 Samuel 13:14 as "a man after His own heart."
Follow David's Example
If we can follow David's example of pure motives, then it will be much easier for us to accept it when God's plans for us do not go like we expected. If our hearts are true, then we will only want what He wants for us and from us.
I don't know about you, but I think our lives sure would be a lot easier if we could maintain purity in our motives!
---
Have you detected less than pure motives (in you) before?
How do you work to correct them?
How do you prevent impure motives from popping up?
---
Photo by Mejini Neskah/Shutterstock
Don't Miss a Post
Sign up to receive my blog posts via email and get a FREE copy of my NEW ebook 67 Ways to Integrate Your Faith Into Your Business (Without Being Pushy!). Discover easy-to-implement ways to help you live out your faith beyond Sunday.