I have quit my job and I am actually walking away from my family's business.  Even as I type this, I get emotional at the thought of it.  In my entire life, I have only had one job outside of our family business – waiting tables the summer after college.  Now, I have made the decision to take a new path and I can tell you…it is a thrilling (and scary) path!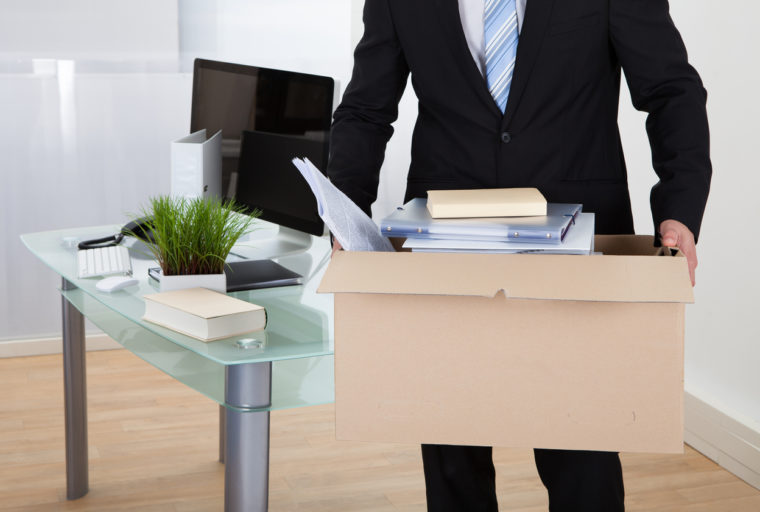 Setting The Stage
In order to properly set the stage for all that has transpired, I want to go back a few years. It was in 2003 when God first got my attention with the idea of operating our business from an eternal perspective.  It had never crossed my mind before, but this idea penetrated and captured my heart at that moment.  I was hooked!
Since that time, I have attempted to operate our family business in a way that honors God and points others to Him (adding silhouettes!).  Since 2011, I have documented here many of the bumps and bruises we have experienced along the way, but I have had the opportunity to share some incredible victories as well!  God has done much work in and through our business over these last 15 years.
A New Desire
Over the most recent few years, a desire has begun to grow inside of me.  This desire is to show other business owners and leaders how to do the same thing in their businesses.  This blog has been part of that journey, but the desire has grown beyond even this medium.
During this time, I have found myself searching out and volunteering for speaking and teaching engagements.  I have started writing short ebooks.  I have seized opportunities to coach and mentor other business leaders, both younger and older.  Whenever I had the chance to speak into the life of another business leader, I took it!
From Adding To Multiplying
My passion has moved from "adding silhouettes" (souls impacted for eternity) to multiplying them.  God has put this fire in me and I have done everything I could find to do that would quench this desire.  If left unchecked, I would have been fine with continuing on this same path for years to come.
God had different plans.
I received a call back in October.  A friend on the other end of the call asked if I would be willing to listen to an opportunity he felt God was leading him to share with me.  In case you missed my last post, it was that experience that has caused me to always listen to discern if God is speaking.  I told my friend I would hear him out.
The short version of this opportunity is that my friend was working with a non-profit ministry that was looking for a CEO.  The ministry is called His Way At Work and its mission is to inspire and help business owners put God at the center of their workplace and care for people as He does – all to create eternal value!  The more I listened to him describe the mission, the more excited I got.
The Decision Process
Over the following months, my wife and I fasted and prayed like never before.  Our prayer was that God would make it more than clear to us that He was in this.  For us to be willing to sell everything, leave our extended families, and walk away from the family business, we had to remove ALL doubts.  If not, we wanted no part of it.
At each step in the process, God went overboard and showed us that He was driving.  He could not have been more convincing without sending Gabriel to tell us!  At some point later, I may describe all that happened, but for now, just know God overcame our doubts.  He convinced us He was leading us to leave the comforts of our current lives to follow Him on this new path.
New Future
We said "Yes" to the offer to come on board with His Way At Work and we are now in the process of moving our family to Spartanburg, South Carolina where the ministry is headquartered.
It is now the beginning of February and I have been on the job for two weeks!  I am still transitioning out of my position with the family auto business, so I have not yet been able to fully engage in the work.  Even so, I am loving all that I am seeing!  This new role is definitely a good fit for me and I am excited to charge into it with all of my energy!
What About The Blog?
There is one question that I want to address before I close.  What will happen to Christian Faith At Work – will it continue?
The answer…I am not sure!  In some way, I plan to integrate this blog into my efforts at His Way At Work.  I just do not yet have clarity on how that will look.  If you have any thoughts or ideas on this, I welcome your feedback!  I will stay in touch and keep you updated on what is transpiring.
Thank you for your support!
---
Photo by AndreyPopov / iStock