I can only identify with a few characters in the Bible.  One in particular that stands out to me is the father of a demon-possessed son (Mark 9:14-29).  He took the son to Jesus for healing, but in the process, his faith is questioned by Jesus.  The father's response to Jesus is a quote that rings in my mind quite often – "I do believe!  Help my unbelief."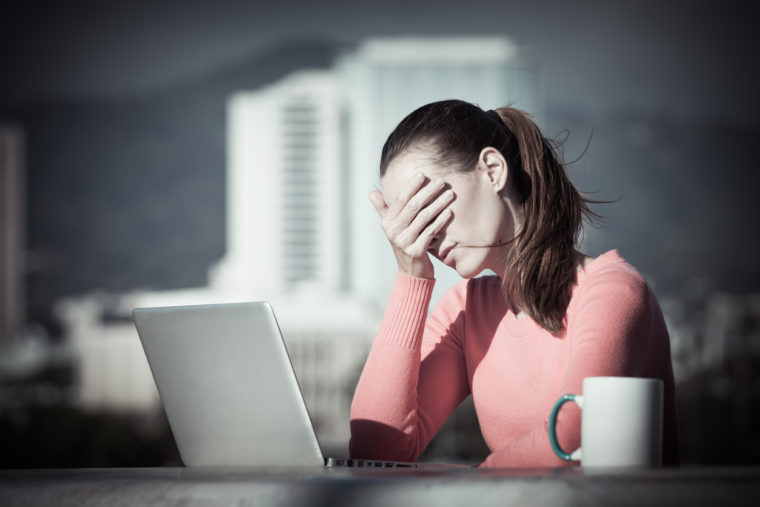 Have you ever had doubts?
Do you ever wonder if you are as ______ (fill in the blank) as God desires or expects you to be?
I want you to take a minute to think about these doubts.  Think about a time when you have been at your lowest and your doubt was overwhelming.  Put yourself there in that moment. Now that you have the emotions and feelings from that time flowing through your mind, I want you to answer one question:
Who are you doubting?
Do you know?  Are you doubting yourself or God?  Are you wondering if YOU are too weak, slow, ineffective, etc.?  Or are you actually doubting God?
I really believe this is the crux of the matter.  For the most part, there are only two options.  Either you are doubting yourself or you are doubting God.  It is my belief that either choice is possible, depending on the circumstances.  I also believe we can address both of these possibilities!
Responding to Doubt
First, and more likely, you are doubting yourself.  At least that seems to be your focus.  You look around at your work, your family, your friendships, etc. and you doubt whether you are able to do what needs to be done.  Maybe you doubt you have what it takes or maybe you think the opposition is too strong.  Whatever the case, this kind of doubt is focused on you and your (apparent) lack of skill, strength, charisma, etc.
To respond to this kind of doubt, I will appear to talk out of both sides of my mouth.  Just bear with me for a moment and you will understand.
On one hand, you were created BY God and IN His image (Gen. 1:26-27, 31).  Let that sink in for a moment.  You are the handiwork of the very same Creator that crafted the Grand Canyon, the beaches of St. John, and the snow-capped Rocky Mountains.  You are fearfully and wonderfully made (Psalm 139:14).  When it comes to design and function, you are an incredible creation.  Accept it!
When you begin to doubt your abilities or value in God's eyes, you must stop right there.  You are loved by this very same Creator and His love for you is immeasurable.  Dig back into His Word and remind yourself of this truth.  Your doubts are not coming from Him!
Renewing Confidence
On the other hand, Scripture is clear that we are weak and unable to do anything on our own.  Apart from Him, we can do nothing (John 15:5).  God is our source of power.  Without that source, we are powerless.
Sure, man can accomplish much on this earth without God.  Unfortunately, these accomplishments are temporary and unfulfilling.  Nothing we create without God will last or fulfill us.  Nothing will satisfy us unless it comes from Him.
So when you start doubting yourself, in a sense you are right to do so if you are assessing your strength or skill without God.  The opposite is true if you look at your potential with God as your source…anything is possible!
I hope this response makes sense to those of you who find yourselves doubting your own abilities, effectiveness, strength, etc.  If this is you, I encourage you to remind yourself of your Creator and His incredible design.  Also, return to the position where you are fully depending on His strength as your source.  Your confidence should return.
When Your Doubt Isn't Self-Doubt
As I mentioned above, there are two answers to the question, "Who are you doubting?"  I hope I have given you food for thought regarding those who are doubting yourself.  For those who realize you are actually doubting God, I will address that in my next post!
In the meantime, I encourage you to pray about this.  Pray that God will reveal to you the details of your doubt.  Pray He will give you clarity about the cause(s) of your doubt.  Pray for Him to open your heart and mind to what you need to hear.  Dig into this time with Him.  He is faithful to answer.